LOCAL BOOK STORE AND USPS CONTRACT STATION 'ON THE MOVE': Owner Appeals to Public for Help to Relocate
GLENDALE, ARIZ. -- (March 4, 2015) – A popular local bookstore is moving only a few hundred feet east from its current location. However, Jan Lehrack, long-time owner of Thrifty Joe's Books & Music in north Glendale, says that the relocation is expensive. She observes, "Factoring in movers, changes in fixtures and telephone systems, electricians, painters and paint, and lost income – there is a lot to cover. And at this point in time and at my age, assuming additional business loan debt isn't an option."
Thrifty Joe's has been a community fixture for almost 22 years. Jan remarks, "Our anniversary is on July 1. We started out in 1,200 square feet and went to 4,000 square feet. The space we are relocating to is also 4,000. We are moving within the shopping center because of problems in our current location that resulted after last year's big storms and some flooding that we experienced. And we really need some financial assistance getting the new space ready for our customers."
Thrifty Joe's is turning to those same customers for help through GoFundMe at www.gofundme.com. Jan comments, "I've got some customers who started coming here when they were in grade school, and now they are adults with careers and children of their own. So many people have said to me, 'You can't leave! You have to stay. What can I do?' So, I have told them, 'I could use some help with the cost of the move.'"
Jan emphasizes that it isn't just the bookstore's future that is at stake. The USPS Contract Station at Thrifty Joe's has become a highly popular neighborhood alternative to the long lines at the main post office. Jan says, "We have a steady stream of customers all day coming to mail packages and buy stamps.
Thrifty Joe's sells used books of almost every description, and attempts to keep a supply of current school "required reading" texts available. "When I know what students are being assigned, I look for those titles," Jan says. "There can be significant savings involved in shopping for gently used books as opposed to going online, or buying new at a chain bookstore. It is no secret that the economy is challenging students and parents alike to keep pace with what is needed for school."
She has also observed that families often arrive to shop for video games and music, and end up leaving with stacks of reading material. "Lots of people come in with the intent to buy something specific, and then realize that they can stock up on books that cost hundreds of dollars originally for the same price of a single game. Books also enjoy a longer life than many other items, and can be passed along for years."
Jan concludes, "I want this store to continue for a long time. The independent book store – especially one that pays cash for used items – is a dying breed, and one that will be missed dearly if it becomes extinct."
Thrifty Joe's Books & Music was voted Best Budget Bookstore in 2009 by the New Times and was selected in November, 2009 by Phoenix Magazine as one of the "great little local spots for shopping". In operation for almost 22 years, Thrifty Joe's buys and sells books, CDs, DVDs, records, and video games.
Thrifty Joe's Books & Music is located at 6020 West Bell Road, Suite E104. For more information, call 602-547-2540, or visit www.thriftyjoesbooksandmusic.com. To make a contribution, see "Thrifty Joe's Books and Music" on www.gofundme.com/thriftyjoes.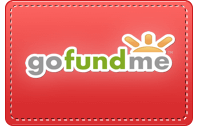 Testimonials
Every time I walk into Thrifty Joe's I'm greeted with a smile and a wave. That small, welcoming gesture is the introduction to a business defined by their love and passion for literature, film, and music. The staff is knowledgeable in numerous realms of media and often suggests something I've never heard of before, which I usually end up liking. Thrifty Joe's is a delight. (Monte)
Thrifty Joe's is an invaluable resource for all of my favorite music, games and books. They always have what I'm looking for, and, even when I'm not looking for anything in particular, I find something new and unique to add to my collection! (Matthew Reveles)
Nice place great selection of books and trinkets. They have a USPS which is rad, because the real ones always have super long lines and turtle slow service. These guys are nice and fast. They also have old nes games. How cool is that? The location is a little tucked away. They are in the same lot as the Stein Mart. (Ryan L.)
They have a post office in the back. I usually come in just for that, as it's much easier to get in and out than the full-service post offices nearby. (David D.)
They have reg nintendo games to buy!!!! enough said! You can also sell your games and books records all sorts of great stuff! Great little place! (Mat P.)
Thrifty Joe's is a cool little place hidden in the back corner of a strip mall, near a big mega church and a Stein Mart i believe. This place is just a little nook of used books, CDs, games (vintage and newer: see their N-64 selection, pretty nice), vinyl, and some other odd little knick knacks. I dig this place mostly on nostalgia. I love their selection of vinyl. The classic book selection is great as well, there are a ton of quality authors from Camus to Emile Zola you can bet on finding for relatively cheap. Love ya TJ! don't ever change! (Robert O.)